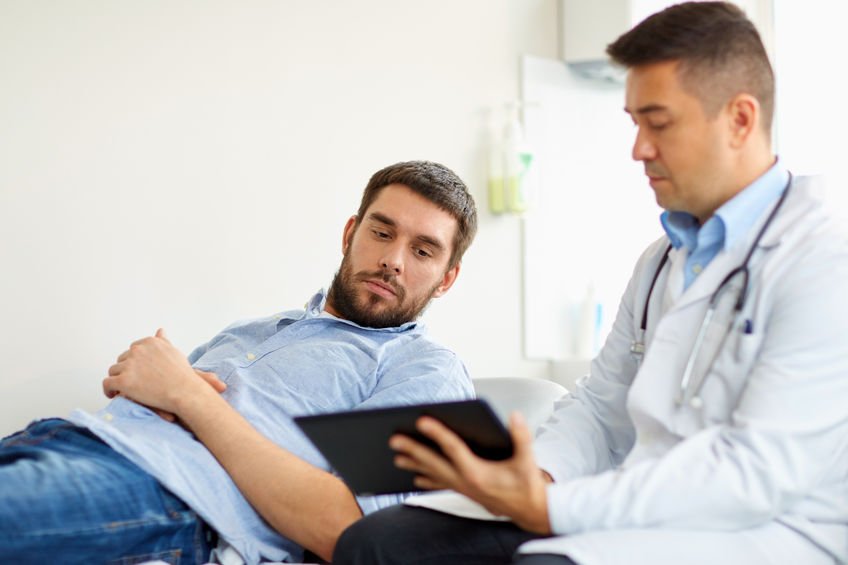 How to Deal with Male Infertility: Signs and Causes
In a shocking revelation, upto 50 per cent cases in which couples are unable to conceive is due to male infertility. Problems like low sperm motility or low sperm count are common among men of the modern age. This makes it vital for males to undergo fertility test.
You need to provide semen sample for the test. The doctor analyzes the semen sample to know the count of sperms in the semen. The test also tells about the movement and the form of the sperms. Yes, shape (form) and movement of sperms matter in how successfully they are able to fertilize the egg.
Are there signs of male infertility?
Alas, no, say doctors. However, if you and your spouse have failed to conceive even after 12 months of trying, this is an indicator of infertility. Both of you must consult a doctor.
STDs causing male infertility
At times, male infertility is caused by Chlamydia and Gonorrhea infections. These are two notorious and almost epidemic-like STDs. You can visit Arlington free STD testing and treatment.
So, if you are unable to have kids even after trying for more than a year, you must think about undergoing a STD test too. This can rule out the possibility of a sexually transmitted infection causing infertility issues in you or your partner.
Other issues that may cause infertility in men
Doctors have discovered the following underlying issues that can cause men to become infertile:
Problem in delivery of sperms
Abnormal sperm production and/or function
Low level of hormones produced by the pituitary glands
Genes
Detecting the cause
Apart from semen sample analysis and male STD test in Arlington, the doctor may ask you to provide urine sample. This is to look out for any infection by scrutinizing the white blood cells. A condition called retrograde ejaculation contributes to male infertility. In this condition, semen passes into the urinary bladder during ejaculation.
A urine sample can help a doctor check the presence of sperms in your urine.
Although hormones are not much the culprits in case of male infertility, depending on your case, the doctor may suggest hormone check.
Then comes a physical examination. A scrotal examination can reveal a lot. Any deviation from the normal feel and size of a male's genitals can indicate a sign of dysfunction, which may be contributing to your infertility issue.
A genetic test can also help doctors know whether your genes are the culprit for your low sperm count. The doctor may ask you to give a blood sample to check alterations in the Y chromosome.
Conclusion:
If you and your partner are struggling to have kids, it's wise that both of you undergo an infertility test. Then, you may visit Arlington free STD testing and treatment center and know if you are infected that's causing infertility. It helps to know the cause because, say, if you are infected, you can save yourselves by taking appropriate treatment. Infection not only can make you infertile, but also can wreak further havoc with your body organs.